Not every content you see on the web is written with the purpose to sell or promote anything. But when you encounter something able to persuade you to take any action or buy something, it's a COPY. This is what differentiates Content Writing from Copywriting,
Copywriting is the art of creating content that persuades the target group to take the required action and achieve the desired goal.
The ultimate goal could vary from getting followers on Social Media to asking consumers to buy a product or service. 
Copywriting is not just about writing a piece of the content. It is more about research and one needs to be very creative and experimental when it comes to effective copywriting. No copy is either good or bad, it is measured in terms of effectiveness and meeting the end goals.
Digital marketing is expanding its reach to every corner of the world. It has become essential for brands to create compelling and engaging content to convert prospects into potential customers. Copywriting enables them to achieve their sales targets and therefore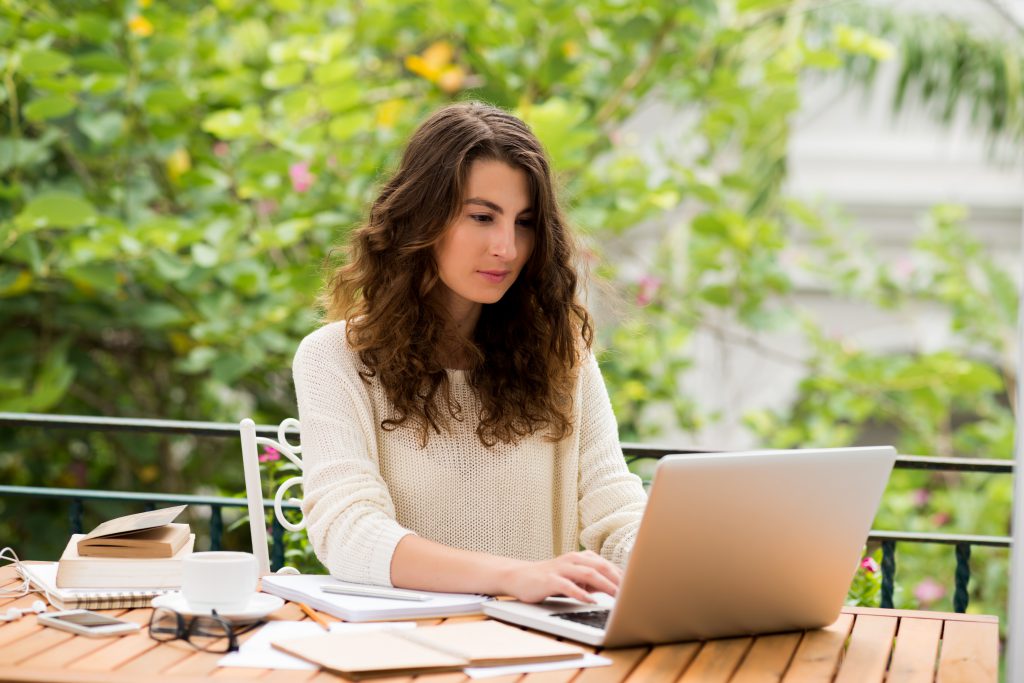 Copywriters are one of the highest-paid professionals in the world.
Their work is result-oriented which makes them stand out of the crowd. They know how to create a FOMO effect(Fear of Missing Out) among the target audience so that they take action.
TYPES OF ''COPIES'' IN COPYWRITING
SALES AND MARKETING COPYWRITING
Here, we create copies that are written specifically for the target audience to provide solutions for their biggest pain points. If we are looking forward to closing a sale, meeting your sales targets, sales & marketing copywriting can work wonders. You need to research the target audience and be sure that your solution can really help them solve their problems. Cold emails, website landing pages are a good example for Sales & Marketing Copywriting.
DIRECT RESPONSE COPYWRITING
Whenever we seek an immediate response from the audience, we make use of Direct Response Copywriting. The actions might include subscribing a newsletter, signing up for a webinar, downloading the book/pdf, or buying any product. The content is less but should have a strong impact on the reader that they feel like taking the action. Facebook/Instagram ads can be a good example of this type of copywriting.
The copies that are written with the sole purpose of branding comes under the category of Brand Copywriting. A brand is like a gut feeling about the product, service, or company. A company can influence the audience to have a positive perception of their product or services. By communicating about the vision & mission of the company, one can make their audience relate to their brand. "About Us" pages are a great example of Brand Copywriting.
Search Engine Optimization is a digital marketing technique making websites/blogs rank higher on the Search Engine Result Pages(SERPs). SEO copywriting includes writing SEO optimized copies like website landing pages, blogs, and product descriptions. This is done by researching the target audience, the latest trends, popular keywords, hashtags, and creating content that adds value. Also, these copies improve the ranking and credibility of the website/blog.
This kind of technical copywriting can also be referred to as Informational Copywriting that is focussed on any particular niche. These copies are written for a specific target audience that is interested in that particular domain. These copies are not usually written with a purpose to sell but to expand the knowledge share of the readers or to explain to them about a certain topic/industry. E.g. Fashion blogs, User Manuals, Guides, Food Blogs, etc.
Writing with the purpose to develop a healthy relationship with the audience by providing them with engaging, interesting content that they would love to explore. These copies must always make the reader curious to know more so that they keep coming back to you.
You can write these using web copywriting:
Blog Posts
Articles
Website Content
How-to-Videos
Infographics
PR Copywriting includes the content that is shared via print media or online media. The content should be based on accurate facts and figures from trustworthy sources so that the audience is not receiving any misleading information.
One can write content for the following in PR Copywriting
RESUME & COVER LETTERS COPYWRITING
What makes this different from the Sales & Marketing Copywriting is that here you are selling a human. Resumes and cover letters are used by companies during the first step of shortlisting the candidates for a job profile. Effective copywriting skills can help the job seekers to make their first impression to be great and influencing. 
Video and Audio content is always more effective in generating leads for a business. Therefore copywriting for video scripts is a powerful tool to captivate your audience and engage with them. It really requires a lot of effort to make video scripts using selective words and still be able to present the entire message and goal clearly to the audience.
It is more like building a strategy more than the content to make it interesting and valuable to the audience. Brand Taglines, Slogans, scripts that build an emotional connection with the audience. Advertisements played on Televisions, Radio is a good example of creative copywriting. 
PRODUCT DESCRIPTION COPYWRITING
This is more than just writing down the features of a product. The creative product description focuses on storytelling in which the copywriter tries to connect the product description with the lifestyle of the target audience making them aware of the product benefits which are intangible. 
PRODUCT DESCRIPTION COPYWRITING
Content that is specifically curated for the Social Media platforms falls under the category of Social Media Copywriting. It can include the bio, the captions, video scripts, live video scripts, advertisement copies, poster content, about us sections that makes a valuable online presence and help to get more audience reach. These are the most popular social media platforms:
Facebook

LinkedIn

Instagram

Twitter
Tips to write Creative & Compelling Copies:
Not every content writer can be a good copywriter. It requires a creative approach, an interest in the latest trends, a sense of right and wrong, an understanding of the audience's mindsets, and a drive to research as much as possible. Copywriting is about breaking stereotypes and curating content that delivers results. Here are some tried and tested tips for you to be an effective copywriter:
Research, Research & Research: The more you research about your niche and the target audience, the more effective your copy becomes.

NEVER MAKE SPELLING, PUNCTUATION, OR GRAMMATICAL ERRORS

Never be afraid to break stereotypes, but make sure you are not going too controversial.
Always try and test. One strategy that works for a client might not work for the other. Keep trying and testing unless you find the most effective way.
Try to create a FOMO effect 

(FEAR OF MISSING OUT

) so that your audience feels missing out on a great opportunity if they don't take action now. Create a situation like 

"Now or Never".

Just after reading your copy, your audience must know, "What is in it for me?", and you should be clear about your goals so that your content is aligned right with the goals.
Avoid 

Too Much Information 

and try to make your audience curious.
Know your audience. You must know what are their pain points, how your content can give them the right solution, is it feasible for them, use their lingo to establish an emotional connect and be one of them while you are writing.
Use simple vocabulary, no one is having the time to google the tough words, they will just let it be if they don't understand it.
The lesser the words the more should be their influence.
Make your hook or your opening line to be unique, interesting, and create a sense of curiosity.
Use power words like "FREE", "YOU", "GIFT", "SURPRISE", "NEW", "BECAUSE", "NOW", etc. Find more of them here: https://buffer.com/library/words-and-phrases-that-convert-ultimate-list/
Master the art of storytelling, so that your audience feels like they are a part of your story.
Understand the design of the copy if you are writing for a sales copy, an email template, or an ads copy.
Make your 

Call to Action

 placed in frequent places so that the audience can spot it with ease.
Copywriting is definitely one of the most lucrative professions in the world because of the results that it delivers.  Even if we develop content creating bots leveraging Artificial Intelligence and other technologies, it will still be unable to replace the Copywriters because machines can't be creative and emotionally intelligent. No bot can feel and connect humanly to the dreams, desires, and pain points of the target audience. Therefore, if you are emotional, good with words, even if an introvert, creative, and eager for a life long learning journey, Copywriting has a huge potential for you out there. With more digital collaboration, better ways to reach your audience, easy analysis, and a rational approach, one can become an extremely successful copywriter in the near future. 
Let's meet the people who can become your role model if you want to excel in the field of copywriting. A good mentor can boost your career growth at an exponential rate, you just need to learn from them and apply the lessons in your life. These are some of the great people who can influence your life to a great extent because when you surround yourself with like-minded people, you grow every day.
Demian Farnworth (@demianfarnworth)

Dan Lok (@danlok)

 Joe Coleman (@joecolemanartist)

Joanna Wiebe (@copyhackers)

Gary Bencivenga

Brian Clark (@brianclark)

Gennady Vaynerchuk (@garyvee)

Drayton Bird (@draytonbird)
Check out their profiles and take a deep dive into the pool of information you are likely to get from such inspirational personalities.
Out of the box Copywriting Examples that will blow your mind
We really hope to have helped you in understanding the concept of Copywriting and how it is becoming crucial these days in the context of Branding and Advertising.